When?

This Level One and Two Course will be held on seven consecutive Saturdays.
L1: January 22nd, 29th, February 5th and 12th, 2022
L2: February 19th, 26th and March 5th 2022
08.00am – 01.00pm (EST)
01.00pm – 06.00pm (MEZ)
The Deadline for Registration (EXTENDED!) is January 20th, 2022
Instructors?
Mary McDonald Klimek, EMCI
Patrik Thurner, EMCI-C
Where?
Online (via Zoom)
Cost?
$ 500 USD + $ 70 USD (EVT Resource Fee)
If you decide to book only one of the two courses the prices are L1: $ 350 + $ 40 or L2: $ 250 + $ 30.
For more Information please contact: lesson@patrikthurner.com
---
---
The Level 1 and 2 Course is for anyone who would like to improve their singing or speaking voice—singers, actors, vocal coaches, drama instructors, speech-language pathologists and other vocal health professionals. Level 1: Figures for Voice Control™ teaches the Craft of speaking and singing and employs exercises that will give you new vocal options for all styles. Level 2: Figure Combinations for Six Voice Qualities™ combines Figure options from Level 1 to produce six voice qualities–Speech, Falsetto, Sob, Twang, Opera, and Belting. This course offers a clear understanding of the voice's limitless possibilities, along with how to keep it vibrant and healthy. This live course explores each Estill Figure (vocal structure) and Estill Voice Quality ("recipe") and includes:
Level 1 Workbook™, Make & Move Larynx™, Level 2 Workbook™, supporting handouts
Introduction to Level 1: 13 Figures for Voice Control™
Introduction to Level 2: Figure Combinations for Six Voice Qualities™
Vocal exercises for range, strength, clarity, and stamina
Large and small group learning and discussions
Masterclass/open coaching sessions for repertoire or case studies
Estill Voiceprint Plus™ is highly recommended for this course. Purchase this software (APP) for MAC or PC at the time of registration and receive 25% off the regular price. (This is a one-time offer at registration only).
A Level 1 & 2 Certificate of Attendance will be issued upon completion of this Level 1 & 2 Course. This certificate is one of the requirements for Trainer Certification in Estill Voice Training®.
*Estill Voice Training®, and its parent company Estill Voice International, LLC, has neither an aesthetic nor gender bias and stands for the strengthening of cultural diversity, plurality and inclusion.
---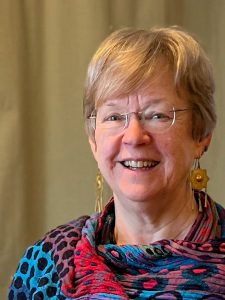 Mary McDonald Klimek has been a professional musician and singing voice teacher since the early 1970s, an Estill Voice Training® enthusiast since 1990, and a Speech-Language Pathologist since 1995. She currently lives in Maine, but much of her professional life was spent in Boston: teaching in music schools and colleges; performing as soloist in recitals, operas and oratorios; and providing professional voice therapy for injured actors and singers at the Massachusetts Eye and Ear Infirmary. Since that first encounter with Jo Estill, Mary has been committed to promoting the art and science of the human voice. She is an Estill Mentor and Course Instructor, Founding Partner and Creative Consultant for Estill Voice International, and co-author and illustrator of The Estill Voice Model: Theory & Translation.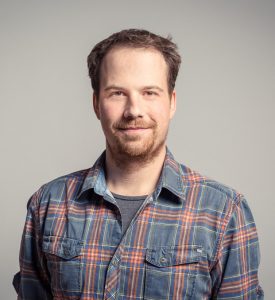 Patrik Thurner is a Singer, Composer, Voice Teacher and Estill Mentor Course Instructor Candidate based in Graz/Austria. He is teaching Jazz/Pop Voice at the Johann-Joseph-Fux Conservatory, at the Universtiy of Music and Performing Arts Vienna (mdw – Institut for Popular Music). He completed his studies in Vocal Jazz and Vocal Jazz Education at the University of Music and Performing Arts Graz (KUG) where he also studied Jazz Composition. He has lots of experience as a consultant for Choir Directing specialized in Jazz, Pop and Gospel music and has held a huge variety of Workshops throughout Europe concerning the Voice, Choir Directing and Singing with Microphone. In 2011 he founded the well known A Cappella Group E NINE O FOUR. They have won international competitions in A Cappella Singing, have recently toured through Taiwan and are currently touring through Europe. STYV – or the Styrian Voices is his newest project, where he and three other Coaches founded a new Pop Youth Choir in Austria. He is also Creative Director and Organizer of voka.total, an international A Cappella Competition held annually in Graz.
---
---
Cancelation Policy
Mary McDonald Klimek reserves the right to cancel this course should enrollment prove insufficient to meet expenses. If this happens, tuition fees will be refunded in full and the Estill registration and resource fee will be applicable to another workshop. Should you withdraw from this course before 14 January, you will receive a full refund. Should you withdraw from this course after 14 January, a 25% administrative fee will be withheld from your refund. In either case, the Estill registration and resource fee will be applicable to another workshop.